November, please be good to me xx
Assalamualikum,
Hello vaves :D Oh baru pukul 10.00 p.m, tak sleepy langsung -.-
Can i tell you something? Can? Really? Okay. I Really Hate My October. Fuhh, you really-really hurts me my dear, oct. You too September! How could both of you do that for me huh? I hope November are much better than you fiuhhh.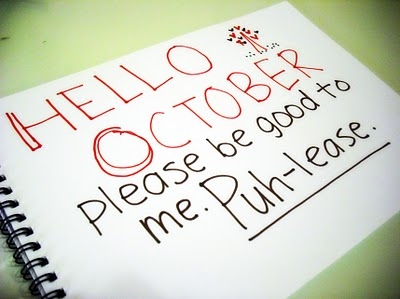 No need to tell you why i hate september much! It's just between me and my friends. Too private to say. However, i really hope that november are good to me. Puh-lease? Result KRK 4 that was held on September are really bad, like seriously! Sebab masa exam tuh takde lah study mana, just selak-selak je. Tu yang menurun tu.
It's because of blog, of course. Asyik online membabi-buta sampai dunia pun tak ingat. Kalau tak ingat dunia manalah nak ingat buku ye dok? Hekehhhhh. Okaybye. Esok Ex-sekolah saya ada buat karnival keusahawanan :3 Bye-bye captain! Assalamualaikum.